R i o R a n c h o Y o g a
---
Liberate your Body, Relax your Mind!
Rio Rancho Yoga
Dedicated to Mindful, Meditative Yoga for the Gentle Yoga Crowd
​ since 2012
~ ~ ~
At Rio Rancho Yoga, we have our own special focus on Gentle Flow Yoga, and cater to a calm meditative mindset. Our classes consist of real yoga, down on the floor, on your yoga mat, and are designed for those with the ability to get up and down, and move around, with a desire to maintain and enhance basic mobility and practical strength. We have three difficulty levels so you can choose the classes that are right for you.
CLASSES MEET AT 1650 ABRAZO RD
in Rio Rancho
Remember to always practice mindfully, and if in doubt, pause to observe and learn,
whether you are practicing in-person, or online,
without feeling any pressure to keep up with the rest of the class.
This is not about "performance yoga" -- Yoga is a practice that we do that evolves over time.

When practicing in-person I have yoga blocks, blankets straps and bolsters
​available for student use.


Click Button to Go to Class Schedule and Price / Registration Info
---
Teacher Bio
Cathie Frank
E-RYT 500, YACEP,
Prana Vinyasa Flow Yoga Teacher
​and Sole Proprietor dba Rio Rancho Yoga since August 2012
​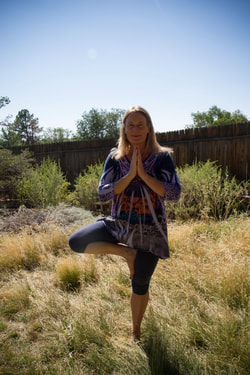 Having completed the 200 hour training program I graduated as a certified Prana Vinyasa Yoga teacher on
June 1, 2012 and have been teaching vinyasa style yoga in
Rio Rancho, ever since. Since graduating, I have continued
to learn and study, to enrich myself as a yoga teacher and
​to evolve my personal practice.
In July 2018, I completed my 300 hour Prana Vinyasa Flow training, making me a 500 hr certified Yoga Teacher.
​ I also have taken continuing education hours in ayurvedic focused yoga trainings as well as studies in meditation and pranayama.
I am amazed at the power of yoga in my life, and my goal is to share these practices with others.

​
---
---
---
Contact
Rio Rancho Yoga
Phone: 505-514-9429
---