Photo Diary
by Cathie Frank, Sole Proprietor and Yoga Teacher, doing business as (dba) Rio Rancho Yoga since 2012
---
Saturday Morning Super Gentle Flow at 1650 Abrazo
August 2017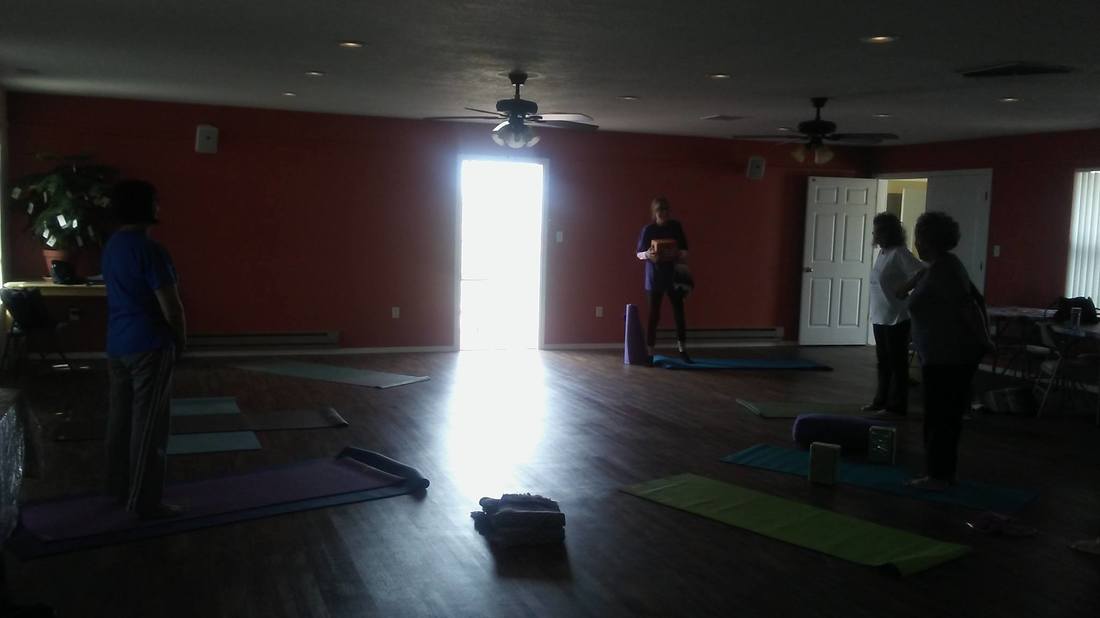 August 2017 began teaching and subbing at Vivify Hot Yoga in Rio Rancho.
In addition to teaching my regular classes at Rio Rancho Yoga (1650 Abrazo), I am now teaching a class at Vivify Hot Yoga, Tuesdays at noon: "Flow (Warm Vinyasa)." I am also subbing when needed at Vivify, which is fun, and some of the classes are in the black light.
​I took a few selfies of myself in the mirror before my new noon class there on Tuesday. Feeling Good at Vivify Hot Yoga in Rio Rancho
Attended 300hr Training Modules for Advanced Certification
In 2016 I embarked upon the path to achieve 300 hour training certifications, and in 2016 and 2017 attended a number of advanced training modules in pursuit of these advanced training goals.
Some Pictures from Yogathon, 2015
Team: Yogathon New Mexico * City: Rio Rancho
Handstand Practice 2014
---