Tantric Japa
Private Instruction for Daily Meditation Practice

with Cathie Frank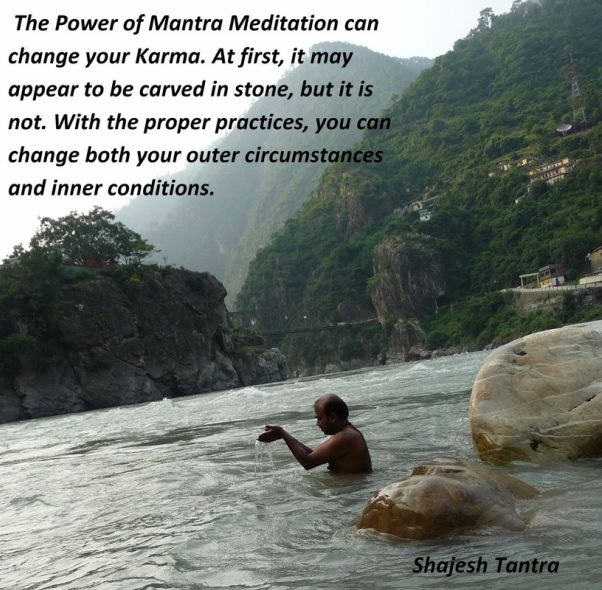 Tantric Japa Yoga belongs to a 5000 year old Shiva Lineage, going all the way back to the days of Lord Shiva, and is a system of practices that involves chanting Sanskrit mantras.
~ ~ ~ ~ ~ ~ ~ ~ ~
My Journey into Tantric Japa Yoga, in a Nutshell
by Cathie Frank
On July 7, 2014 was my first day of Tantric Japa practice, studying under the guideance of my teacher, guru and friend, Shajesh, who is a real Indian Tantric Master belonging to a long family lineage extending all the way back to the days of Lord Shiva some 5,000 years ago. Now, Lord Shiva is conciousness and lived in a mythical time and place, so the time is not literal but to indicate that this tradition has gone on for a long time. There are many tantras in India, many styles of meditation and japa practice. In July of 2014 I encountered my teacher, Shajesh for the first time. He said to me simply "Do you want me to teach you tantric japa?" and I said simply, 'yes." Its been two and a half years since that time and I have been on the path with Shajesh ever since. These are beautiful practices that have changed my life for the better, and I would like to share these practices with others.
Tantric Japa involves chanting sanskrit mantras, often with special instructions or focus. A mantra is like a meditative thought or prayerful reverence that has a specific quality of vibration and the power to effect energy and consciousness. For me, this has been a very interesting journey, ever unfolding.

---
~ ~ ~ ~ ~ ~ ~ ~ ~
​This instruction can be done via Skype.
You do not need to be local to this geographical area to participate.